The Astrophysics and Cosmology research at Sabancı University concentrates on the structure, dynamics, and evolution of neutron stars, black holes, white dwarfs, matter in their environments, and the radiation emitted by these compact objects. Instrumentation research with room temperature semiconductors is also pursued.
---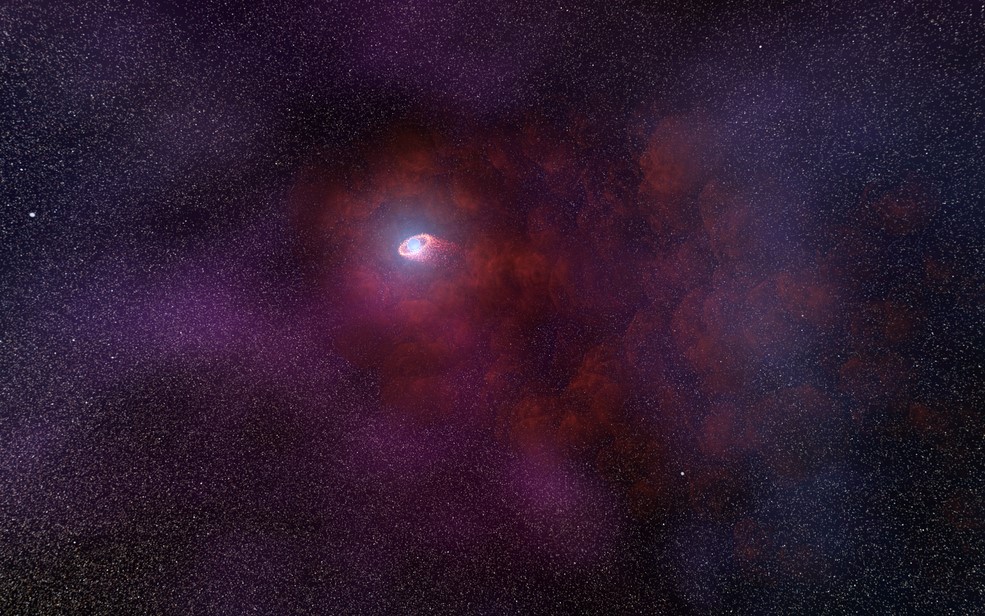 This is an illustration of a pulsar wind nebula produced by the interaction of the outflow particles from the neutron star with gaseous material in the interstellar medium that the neutron star is plowing through. Such an infrared-only pulsar wind nebula is unusual because it implies a rather low energy of the particles accelerated by the pulsar's intense magnetic field. This hypothesized model would explain the unusual infrared signature of the neutron star as detected by NASA's Hubble Space Telescope.
Credits: NASA, ESA, and N. Tr'Ehnl (Pennsylvania State University) https://www.nasa.gov/feature/goddard/2018/hubble-uncovers-never-before-seen-features-around-a-neutron-star
Neutron stars represent the structure of matter at the highest densities, up to and beyond 1015 g/cm3, under extreme magnetic fields of up to 1015 G and the most rapid possible rotation rates, with rotation periods as short as milliseconds. Dr. Ali Alpar's group focuses on information on neutron star structure and dynamics from pulsar timing observations, particularly glitches.
Specific research topics are the dynamical response of the neutron star interior to arbitrary time dependent external torques; the critical strain angle for a Coulomb lattice with relativistic electrons, and glitch signatures reflecting plate size and number of pinned vortices involved in pulsar glitches. Alpar also contributes to the work of Dr. Ünal Ertan and his group on the evolution of young neutron star populations like AXPs, SGRs and XDINs with fallback disks.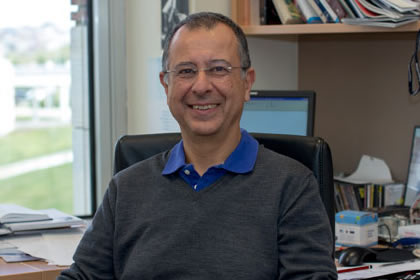 ---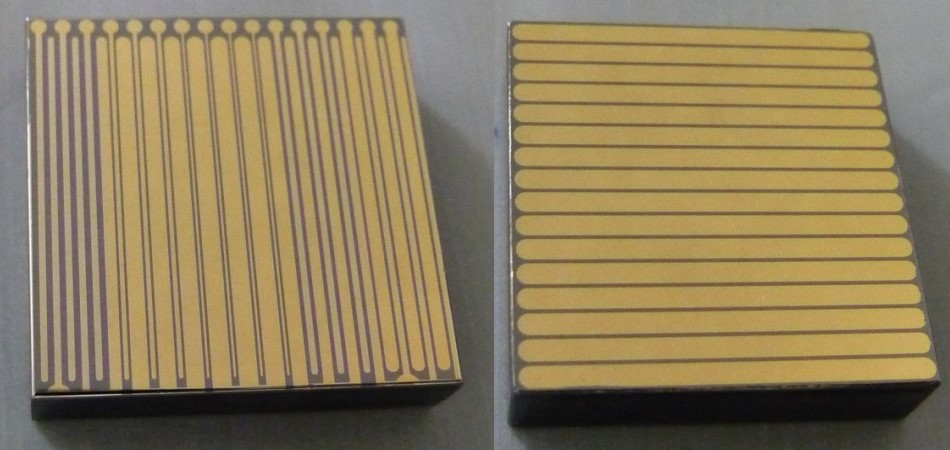 CdZnTe crystals with electrodes coated.
The advancement of high energy astrophysics is linked to the development in detectors and instrumentations. Dr. Emrah Kalemci's main research activity is to develop Cadmium Zinc Telluride Detector (CdZnTe) detectors.
His recent research on CdZnTe detector development resulted in the X-ray detector on a CubeSat called BeEagleSat which has been launched from the International Space Station in May 2017. The same detector systems can also be utilized in healthcare industry as gamma-probes and gamma-cameras for X-ray imaging, medical diagnostics etc. Dr. Kalemci also works on multi-wavelength observations of black hole transients and has been studying the effects of dust scattering halo on spectral and timing properties of black hole binary systems.
GEANT simulations of CdZnTe crystals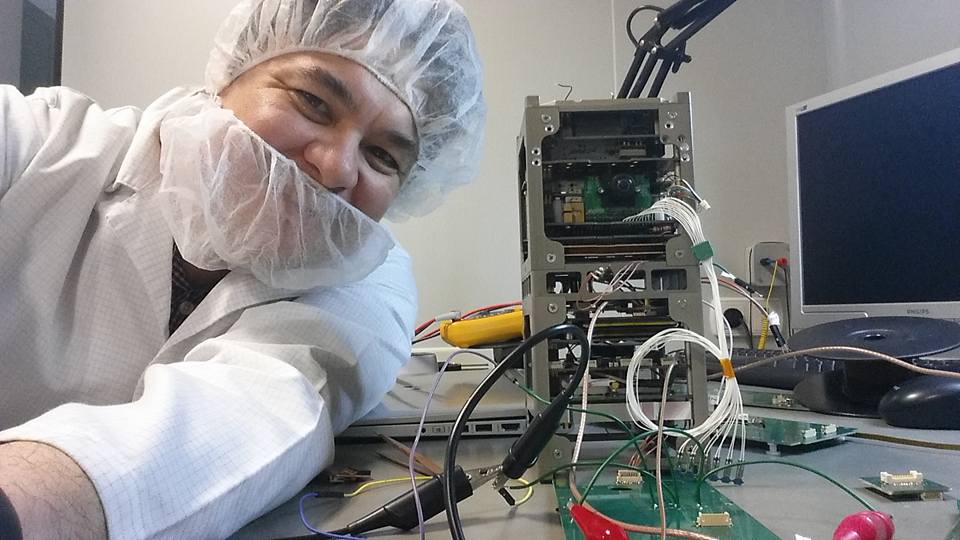 XRD on BeEagleSAT
---
Neutron stars with extremely strong magnetic fields (in short, magnetars) form the focus of Dr. Ersin Göğüş's scientific interests. Dr. Göğüş's group collects X-ray and gamma-ray data with space-based detectors and investigates persistent and burst emission properties of these fascinating objects. Besides this, Dr. Göğüş is also interested in weakly magnetized neutron stars that exhibit thermonuclear X-ray bursts, as well as gamma ray bursts, which originate from far away galaxies at cosmological distances.
His main research interests are deep searches for transient X-ray sources in the galactic plane, magnetars in supernova remnants, magnetars as the sources of FRBs, temporal and spectral investigations using X-ray and gamma-ray data, ultra-luminous X-ray sources in nearby galaxies, machine learning applications with astrophysical data.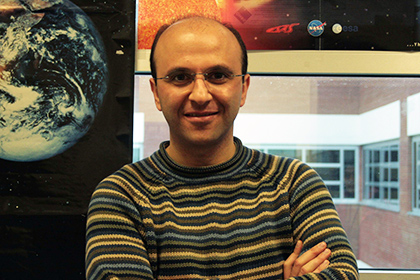 ---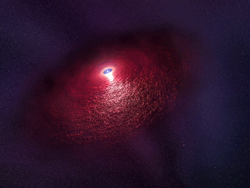 This animation depicts a neutron star (RX J0806.4-4123) with a disk of warm dust that produces an infrared signature as detected by NASA's Hubble Space Telescope. The disk wasn't directly photographed, but one way to explain the data is by hypothesizing a disk structure that could be 18 billion miles across. The disk would be made up of material falling back onto the neutron star after the supernova explosion that created the stellar remnant. Credits: NASA, ESA, and N. Tr'Ehnl (Pennsylvania State University) https://www.nasa.gov/feature/goddard/2018/hubble-uncovers-never-before-seen-features-around-a-neutron-star
With rapidly developing observational techniques, several new young isolated neutron star populations have been identified in the last two decades. Dr. Ünal Ertan's group investigates the evolution of these sources through analytical and numerical calculations to explain the initial conditions that can lead to the observed diverse neutron star properties. Dr. Ertan also works on the theoretical calculations of the spin-down and the spin-up torques acting on the accreting neutron star systems, and the critical conditions for the transitions between the strong propeller, weak propeller, and spin-up phases of these systems.